1. How old does my child need to be to attend RBCPC Preschool?
We have a variety of program options. Our drop-off preschool program serves children from two to five years old. We also have parent and child classes for children from 1-3 years old.

2. Does my child have to be potty trained?
We fully understand that "toilet learning" is a process and welcome the opportunity to partner with you as your child goes through the steps of toilet learning.
For children participating in our two-year-old preschool program we have a diaper changing area for those children who have not yet started the process and will work with your child on toilet learning if they are currently in the process.
We encourage you to send your three to five year old child to school in underpants, as we work together on toilet learning. Please send extra clothes to preschool with your child should an accident occur.

3. How do I get on your interest list?
For all prospective families and others in the community who are interested in our programming we ask you to please email us at or call us at (858)487-0824.

4. I have heard that I will never get into your preschool because the waitlist is so long, is this true?
Historically, we have managed a significant waitlist. Within the last few years we have found that a "waitlist" was not the most helpful tool in accurately reflecting potential children for enrollment. We are working to dispel the myth that it is sooo hard to get into RBCPC Preschool. We do run a full program that serves over 300 families, however, each year we are able to welcome over 100 new families to our program. Our two year old program is our best entry point, with the three year old program following that, and finally our four/five year old classes. We encourage all families interested in possible enrollment to email us at or call us at (858)487-0824.

5. What do I do if I want to enroll my child now?
Please contact us in the preschool office at 858-487-0824 for the most up to date enrollment availability. We are open Monday-Friday 8am-4:00pm.

6. How do I contact you?
Our contact information is as follows:
17010 Pomerado Road
San Diego, CA 92128
Office Phone: 858-487-0824
E-mail:

7. Do you have tours of your preschool?
We have two ways for you to tour our program.
Every January we have an evening Open House Event. This event is open to the community and offers an opportunity for parents to hear more about our program, philosophy, mission and vision. Also, all classrooms are open with sample activities and the teachers are available to answer questions and share their love and passion for learning and growing with preschoolers! . This is a parent only evening. Tours by appointment: Are usually reserved for those families that are looking for immediate enrollment and have been offered an open space in our program. These tours occur during school hours and appointments can be schedule by calling our office at (858) 487-0824.

8. What is your child to teacher ratio?
Our current ratio is six children to one teacher.

9. What are your school's hours?
We have a range of hours for the programs that we offer. Please refer to program options to view the hours for the specific program you are interested in.
Our preschool office hours are as follows:
School Year Office Hours Monday - Friday 8:00am – 4:00pm
Summer Office Hours Monday - Thursday 9:00am – 1:00pm
We are closed all major holidays and during Thanksgiving week, Christmas Week, February Presidents week, Spring Break (April).

10. How many days a week can my child attend?
We offer a range of program options to best suit your needs and the age of your child. We offer programs ranging from just one day a week to four days a week. Please visit our program options section for specifics.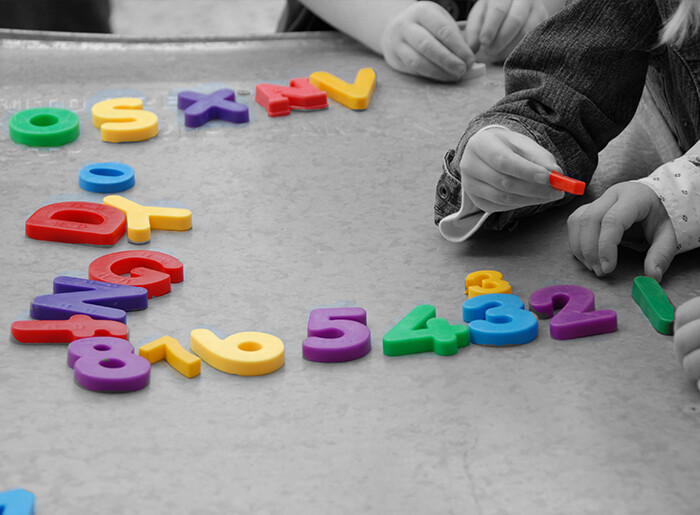 11. What philosophy or curriculum do you adhere to?
Our developmental approach is based on the concept of a "purposeful environment." Our teachers integrate the diverse skills and knowledge needed to create an environment where concepts are addressed in meaningful ways for children. We respect each child's own abilities and pace of understanding. All programs will work to meet each child's individual developmental path, building on their interests, and strengths to create a meaningful curriculum that fosters' learning and growth. We are intentional with the opportunities offered to children and provide a curriculum and environment that help our students be socially and academically ready for kindergarten.

12. What qualifications do your teachers hold?
The teachers and assistants on our staff meet the requirements set by the State of California. These requirements include education and health requirements for people working with small children. We also strive to provide our staff with continued education in the area of Early Childhood Education. Each staff member also undergoes an extensive background check, CPR and first aid certification.

13. Does your program have a religious component?
Your child's spiritual development is fostered through the unconditional love and support they receive from our staff through prayer, songs, stories and recognition of creation and God's blessings. Children and their families (if families choose to attend) attend chapel twice a month. Time in chapel includes short stories, songs and prayer.

14. Is your program accredited?
Yes, we are accredited by the National Association for the Education of Young Children (NAEYC).